Here's Why Nicki Minaj Is Considering Pushing Back 'Queen' Release by One Week
It's looking like Nicki Minaj might just push back the release date for her highly anticipated fourth studio album Queen, again. The record, which was originally going to drop on June 15, is now slated to be released on August 10, though that may change.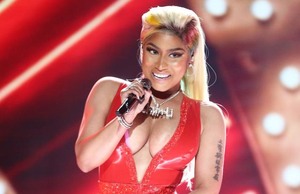 Nicki took to Twitter to share her dilemma with fans. She revealed that her album has a song on it that features "1of the greatest rappers of all time," but, unbeknownst to her until recently, the track contains an uncleared sample of a Tracy Chapman track.